Friday, May 20th at 8 PM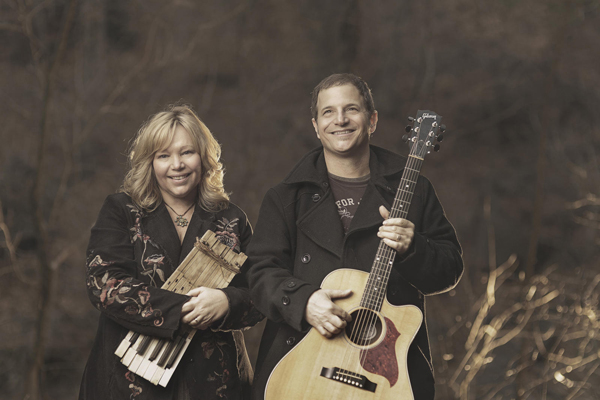 Our Times Coffeehouse is proud to present The Levins, whose My Friend Hafiz CD was selected by WFUV's John Platt as a top 10 CD of 2013.
Their harmony-driven acoustic music features both guitar and piano, along with tightly blended unison vocals. They are 2014 Falcon Ridge Emerging Artists, Connecticut Folk Festival Songwriter winners and South Florida Folk Festival Songwriter Finalists. Their albums have garnered invitations to collaborate and perform nationally and in Amsterdam and England. Their new CD Trust hit the Top Ten on the Folk DJ charts. "Their voices fit together like water and ice, like heat and steam," wrote R. Cuccaro in Acoustic Live NYC & Beyond.
Ira and Julia met at an open mic at the Freight and Salvage in Berkeley, CA at a singer/songwriter competition. They married in 2002 and in late 2010, they left their respective bands—as well as their comfort zones on the West Coast—and moved to New York to pursue music full-time, together.
Join us for their exhilarating performance in the intimate setting of Our Times Coffeehouse.
Students (w/IDs): $10
Children under 12: $6 (very young children are free)
Tickets on sale at the door.
Sorry, no pre-sales are available.
---
The Our Times Coffeehouse, staffed entirely with volunteers, has been presenting live music for over 25 years. OTC is dedicated to supporting affordable folk music on Long Island, and over the years has hosted hundreds of outstanding performers in a warm, intimate setting. The Our Times Coffeehouse is a joint project of the
Ethical Humanist Society of Long Island (EHS)
and the
Long Island Progressive Coalition (LIPC)
, with the assistance of the Research and Education Project of Long Island (REP-LI).