A Special Double Feature
(two separate acts)
Cathy Kreger
Kirsten Maxwell
Friday, February 19th at 8 PM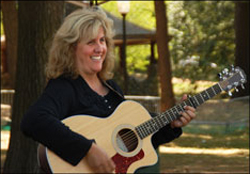 Cathy Kreger – "Her voice could make a bulldog break his leash to hug a hound!" says one fanatic fan. Armed with only an acoustic guitar and a voice as clear as cool water, Cathy Kreger delivers more pure music per minute than a bevy of roadhouse rockers. Her irresistible voice and guitar has earned her a place on stage with world-class acts, including: Bonnie Raitt, David Bromberg, The Band, Patty Larkin, Maria Muldaur, Taj Mahal and Aztec Two-Step.
For over 20 years, this girl and her guitar have been touring throughout the Northeast performing in small theaters, bars, churches, colleges and homes, gathering a devoted following. Her musical style is a unique combination of adult contemporary and old blues, with an alternative folk flair. Noel Paul Stookey (of Peter, Paul and Mary) once said "No doubt about it. She has a great voice and really has her act together.
Her original songs of true-life stories will pierce your heart, evoking tears and laughter along the way. Kreger turns folk, rock, blues, and pop influences into a lyrical and melodic style that is as passionate as it is polished. She has released four CDs to date. Her latest CD release Pure Imagination has garnered rave reviews, securing her a place in the singer-songwriter/acoustic arena.
---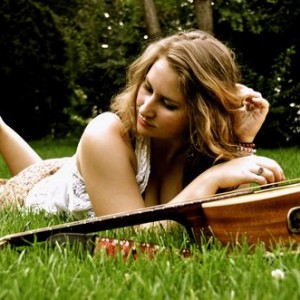 Kirsten Maxwell – Joni Mitchell and Gordon Lightfoot had a love child, raised with the help of godmothers Judy Collins and Maria Muldaur. Surely this is how singer/songwriter Kirsten Maxwell got her start. A listen to her voice and turn-of-phrase/lyrics, and these luminaries will be brought to mind. A prolific songwriter, Kirsten was awarded first place in a contest sponsored by the Rhode Island Songwriters Association. (RISA) and opened for Michael Johnson in concert in November. She was selected for a coveted slot in the Suzi Wollenberg Folk DJ Showcase at the 2015 Northeast Regional Folk Alliance (NERFA) Conference. Kirsten is also a finalist in the 2016 South Florida Folk Festival Singer Songwriter Competition. She will perform at the Festival in January along with the other finalists. Kirsten's evocative renderings, coupled with her naturally passionate voice, often bring audiences to tears — whether she's playing a concert hall or a farmer's market.
Kirsten released her debut album, Crimson, this year. The first standout element of this recording is the purity of Kirsten's voice. Sweet, with a presence and intimacy. A compilation of eleven original songs on love and longing, Crimson is the kind of album you embrace when it's time to let go. Her backup musicians include Mark Newman (Guitar, Dobro, Lap Steel and Mandolin), Shawn Murray (Drums) Don Celenza (Electric Bass), Bill Heller (Piano), Mike Hall (Upright Bass), Mauro Refosco (Percussion) and Sierra Knotts (Violin).
---
Our Times Coffeehouse, staffed entirely with volunteers, has been presenting live music for over 25 years. OTC is dedicated to supporting affordable folk music on Long Island, and over the years has hosted hundreds of outstanding performers in a warm, intimate setting. The Our Times Coffeehouse is a joint project of the Ethical Humanist Society of Long Island (EHS) and the Long Island Progressive Coalition (LIPC), with the assistance of the Research and Education Project of Long Island (REP-LI).
Students (w/IDs): $10
Children under 12: $6 (very young children are free)
Tickets on sale at the door.
Sorry, no pre-sales are available.